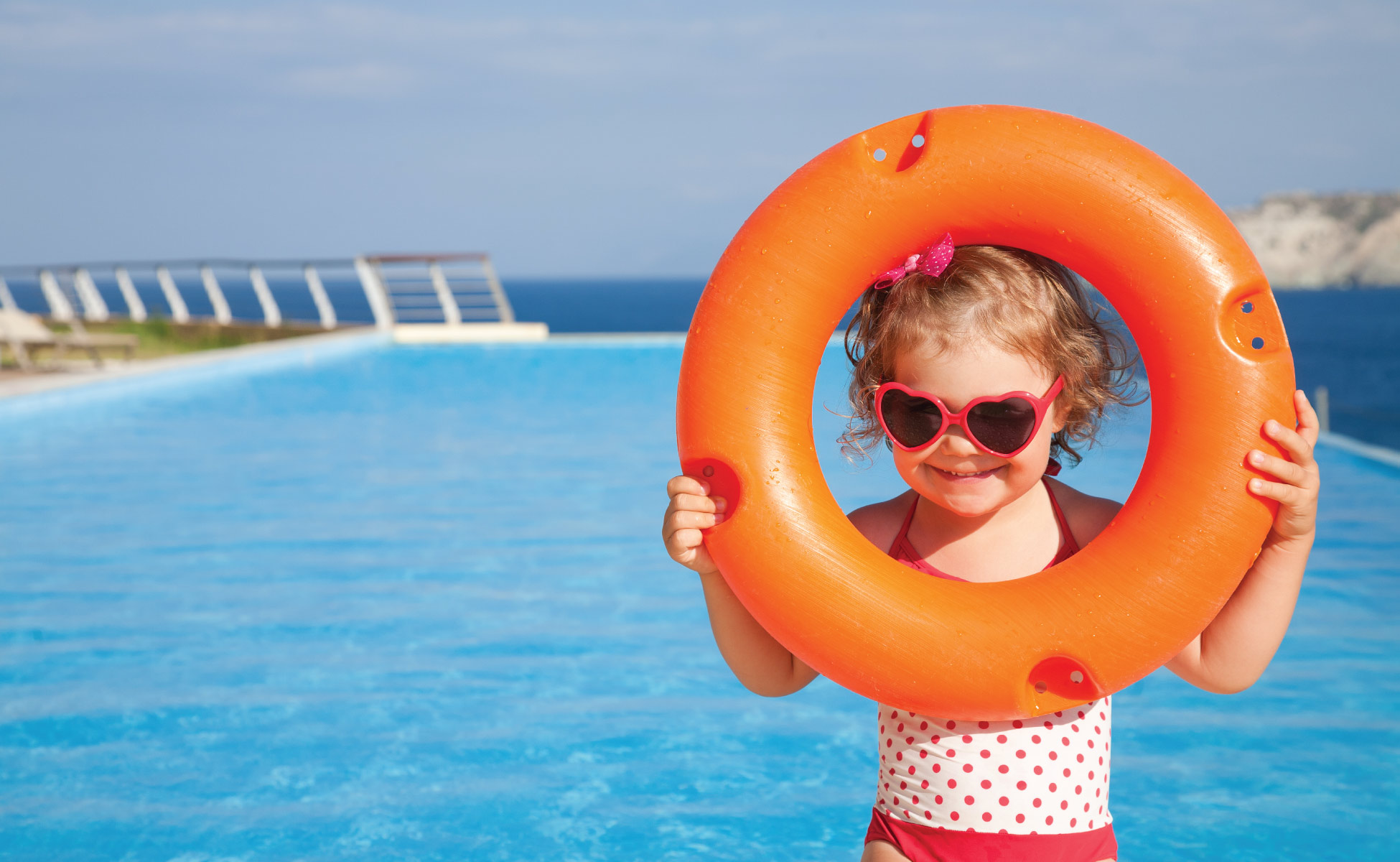 Water Related Safety Issues – And How to Address Them
Whether in a swimming pool, the ocean or even a bathtub, immersing your body in water always comes with an inherent set of risks. In swimming pools, those risks include not only drowning but also diving accidents, suction entrapment, slipping and falling, electrical shock, and waterborne illnesses. That's quite a list and, unfortunately, every year far too many people fall prey to accidents in each of those categories.
In defining and promoting the role of the water quality manager (WQM), it's incumbent upon us to consider how to address water-related safety issues. Each of these risks comes with a specific profile of how and why accidents occur. We know that so long as people enter water, incidents are inevitable. That does not mean, however, that there is any such thing as an acceptable number. As the cliché goes, one person getting hurt or worse is too many.
Child drowning clearly tops the litany of aquatic tragedies. According to the Consumer Product Safety Commission, 350 children under the age of five drown in pools each year in the U.S. Combating that startling toll requires a multi-faceted approach that includes a combination of safety barriers (fences, safety covers, self-latching doors, and gates), the possible use of alarm systems, and most important of all, parental supervision. Safety advocates always point to layers of protection as the way to prevent child drowning. And, I believe everyone in all walks of life should be taught CPR.
Swimming lessons also play an important part. While it is true that teaching kids to swim does not make them "drown proof" it does reduce the risk.  The Centers for Disease Control and Prevention (CDC), reports that participation in formal swimming lessons can reduce the risk of drowning by as much as 88 percent among children age one to four, those at the greatest risk of drowning. The American Academy of Pediatrics supports swimming lessons as young as age one.
Instilling Good Aquatic Habits
Swimming lessons not only teach kids how to float safely and swim, they also engender good aquatic habits. It's important, for example, to teach kids to not swallow water as much as possible to avoid unnecessary exposure to infection. That goes hand in hand with also teaching the importance of regular bathroom breaks and a brief rinse in the shower before they get in the water. Sometimes safety comes down to the small things as well as the more obvious issues.
I believe it is up to every person involved in the aquatics world, from facility managers, to pool builders to service technicians to lifeguards, swim instructors and coaches — as well as parents — to embrace and avidly promote these measures.
One way that the WQM can do the most good in his or her specific role is to prevent water quality problems that might forestall participation in swimming programs, as well as swimming at home. It's common sense; if people stay away from swim instruction because they've had bad experiences with poor water quality, they are at greater risk should they at some point decide to go swimming. Instruction in swimming and water safety makes everyone involved more aware of the risks and how to safely behave in water, and that can spell the difference between safety and catastrophe in almost any type of aquatic setting.
Providing Useful Aquatic Information is Key
The key to success in promoting safety ultimately is to not shy away from the issue, but instead to work to empower consumers with information and measures they need to protect their children and themselves. Practical information is both the antidote to fear and the key to success.
This applies not only to child drowning prevention but also to all of the other forms of risk in pools and spas. If, for example, we want to dispel the fear and eliminate the risk of suction entrapment, we should explain to consumers that all pools new and old should follow standards set by the Virginia Graeme Baker legislation. Things like split main drains and proper flow rates virtually eliminate the chance of an accident.
If a pool is meant for diving, it should be an adequate depth and have proper depth markers. If you know a pool is going to have heavy foot traffic on the deck, it should have a non-slip surface and no running signs. All pools must comply with the National Electric Codes and, of course, the water should always be kept free of pathogens and disinfection by-products.
It's encouraging to realize that all of the risks inherent in aquatic environments can be mitigated. The first step is acknowledging those risks and then after that, we all must actively promote safety measures, but not from a standpoint of fear. Instead, we should attack the problem with confidence knowing that by working together and sharing information, we can protect ourselves, our families, and everyone else.
the Water Geek
CATEGORIES
SUBSCRIBE
A blog about all things water, written by SRK's founder Steve Kenny.