SRK Pool + Spa Construction
We build residential water facilities of all sizes. Working independently or as part of a larger team, our experts prove to be valuable assets on any work site. Please look through our Portfolio for examples of our work and process.
We also have our own 65 x37 foot weatherproof construction tent for larger construction and renovation projects. We can efficiently build, renovate and repair any size pool any time of the year. You won't have to worry about missing the summer season!
While we are frequently asked to execute projects from concept to completion, we are flexible when it comes to our relationship with clients and collaborators. We are also available to consult, project manage, develop treatment systems, and sub-contract.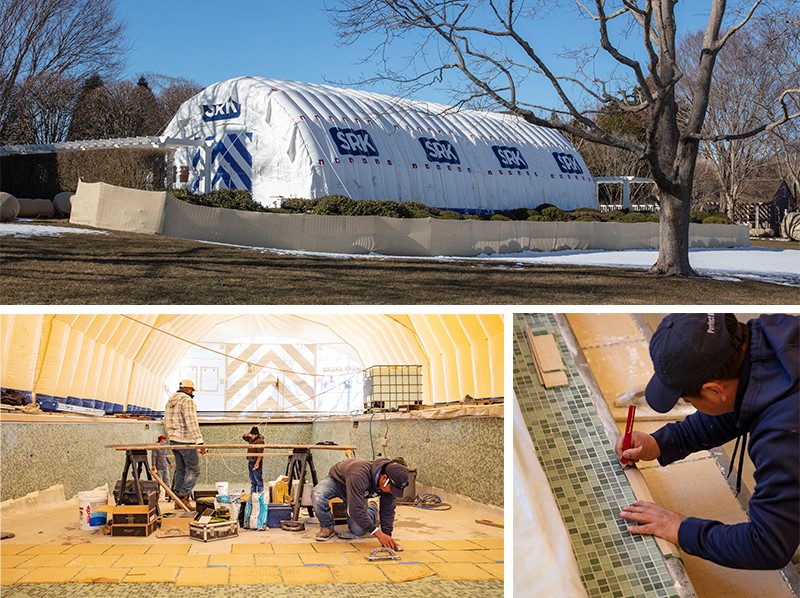 Construction Services Include
Custom Gunite + Tile Pools
Hot Tubs + Spas
Water Falls + Negative Edge Walls
Lautner Edge Detail
Fountains + Custom Features
Weatherproof Heated Construction Tent
Equipment Bunkers
Lighting Design + Installation
Stairs, Railings + Benches
Sun Shelves + Swim Jets
Recreation Areas + Diving Boards
Pool Covers + Automation
Patios
Excavation
Renovations & Installations
Whether you are looking to replace, renovate or upgrade, we offer full-service construction with unmatched technical expertise and follow-through.
Renovation Services Include
Replace Existing Pools + Spas
Stair, Railing + Bench Configurations
Skimmers + Returns
Pool Covers
Heater Installation + Replacement
Water System Upgrades
Mechanical System Re-Routing
Tile + Coping
Filter + Pump Repair
Lighting Design
Patios + Stone Work
Remote Monitoring Systems
Project Management
Experts in pool design, construction and maintenance, we are uniquely qualified to consult on or manage large and challenging projects. Call us for consultations and quotes.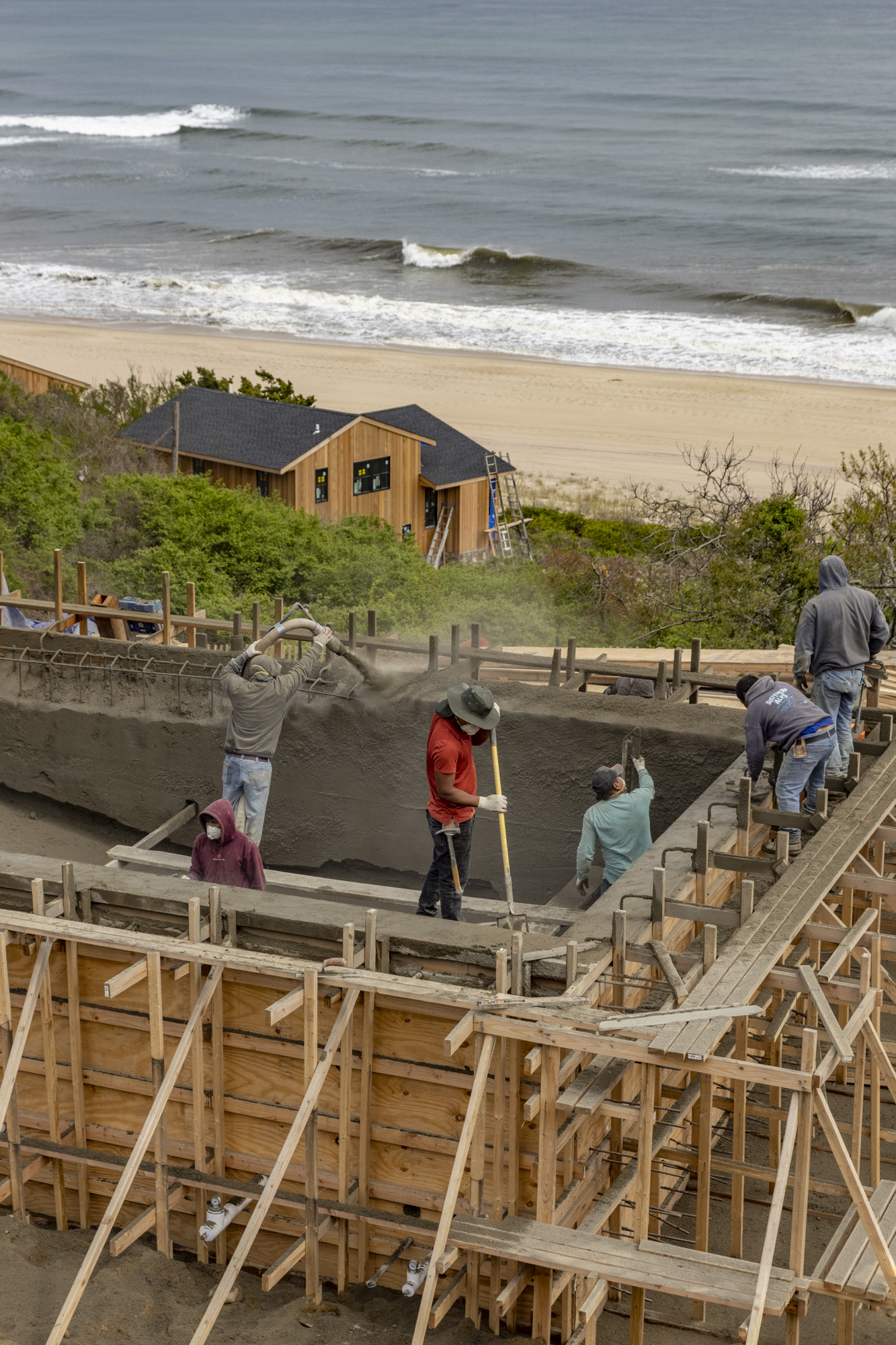 Custom Water Systems
When we build a pool from scratch, we have the opportunity to properly integrate the filtration system from the beginning. For example, most of SRK's custom filtration systems benefit from the returns being placed at the bottom of the pool for optimal circulation – something often overlooked in typical pools. It is much easier to plan these structural moves from the beginning rather than retrofitting them later.
While we can augment off-the-shelf systems to produce excellent water, we have found that truly perfect water can only be achieved in custom-built projects. We like to plan the space and placement of mechanical equipment so it is easily accessed and has room to function properly. This lets us more easily manage, monitor and maintain stages of your system such as glass media filtration, trace chlorine, ultraviolet light, and ozone treatment.
No two SRK pools are the same because each one is holistically built for its particular use requirements, site conditions, and the personal preferences of users. Read more about our planning approach on the Design page and our water treatment systems on the Systems page.
Steve and the crew at SRK did a fantastic job installing a new pool and stone patio at our house in East Hampton. They are a true full service outfit.
BILL KAPELL
A Note About Maintenance
We offer maintenance service to all of our construction and renovation clients. To ensure your systems are kept working at the highest standard, consider opting in for SRK's regular water quality monitoring and seasonal maintenance services. To minimize disruption, we can work around your schedule. 24/7 remote water quality monitoring is available to flag problems before they happen. Some issues can even be solved remotely as well. Call us about upgrading to remote monitoring and maintenance.