The SRK Difference
Family Owned and Operated
As a family-owned business, we pride ourselves on delivering personalized service, treating each client like a member of our own family. With SRK Pools, you're not just another customer; you're part of our community.
Experts in Water Chemistry
Our team of water chemistry specialists ensures your pool remains healthy, balanced, and safe for your family. We use advanced techniques to keep your water sparkling clean and free from harmful bacteria or algae.
Exclusive Service Area
To ensure prompt and personalized service, we only provide pool maintenance to clients within a 5-mile radius of our office in Wainscott, NY. This exclusive focus allows us to build strong relationships with our clients, ensuring that each pool receives the attention and care it deserves.
Quick Response Times
We understand that pool maintenance can be time-sensitive, so we strive to provide the fastest response times in the industry. With radio dispatched technicians and GPS tracking, we ensure our team arrives on-site promptly to attend to your pool's needs.
Twice a Week Visit
We know weekends are for pool fun, which is why we offer twice-weekly visits to catch any issues from your weekend pool use. Our thorough checks guarantee that your pool stays in pristine condition all season long.
Year-Round In-House Repair Team
Our experienced, in-house repair team is available year-round to address any pool-related issues you may encounter. No need to deal with multiple contractors or companies; we handle everything, making your pool maintenance experience seamless and hassle-free.
Fully Staffed Office
Our fully staffed office is always ready to assist you with any questions or conerns you may have about your pool. Our friendly and knowledgeable team is committed to providing exceptional customer service, ensuring that your experience with SRK Pools is nothing short of outstanding.
Pool Services Offered
Pool and Spa Openings
Pool and Spa Closings
Weekly Pool and Spa Service
Equipment Repairs and Replacements
Water Testing and Chemistry Balancing
Leak Detection and Repair
Winter Watch Program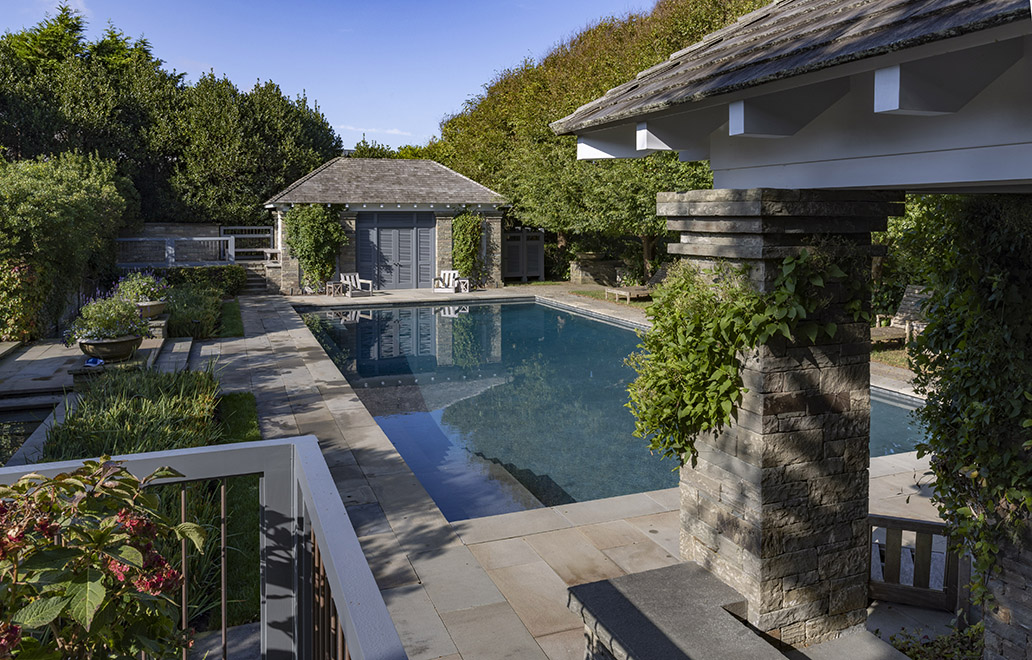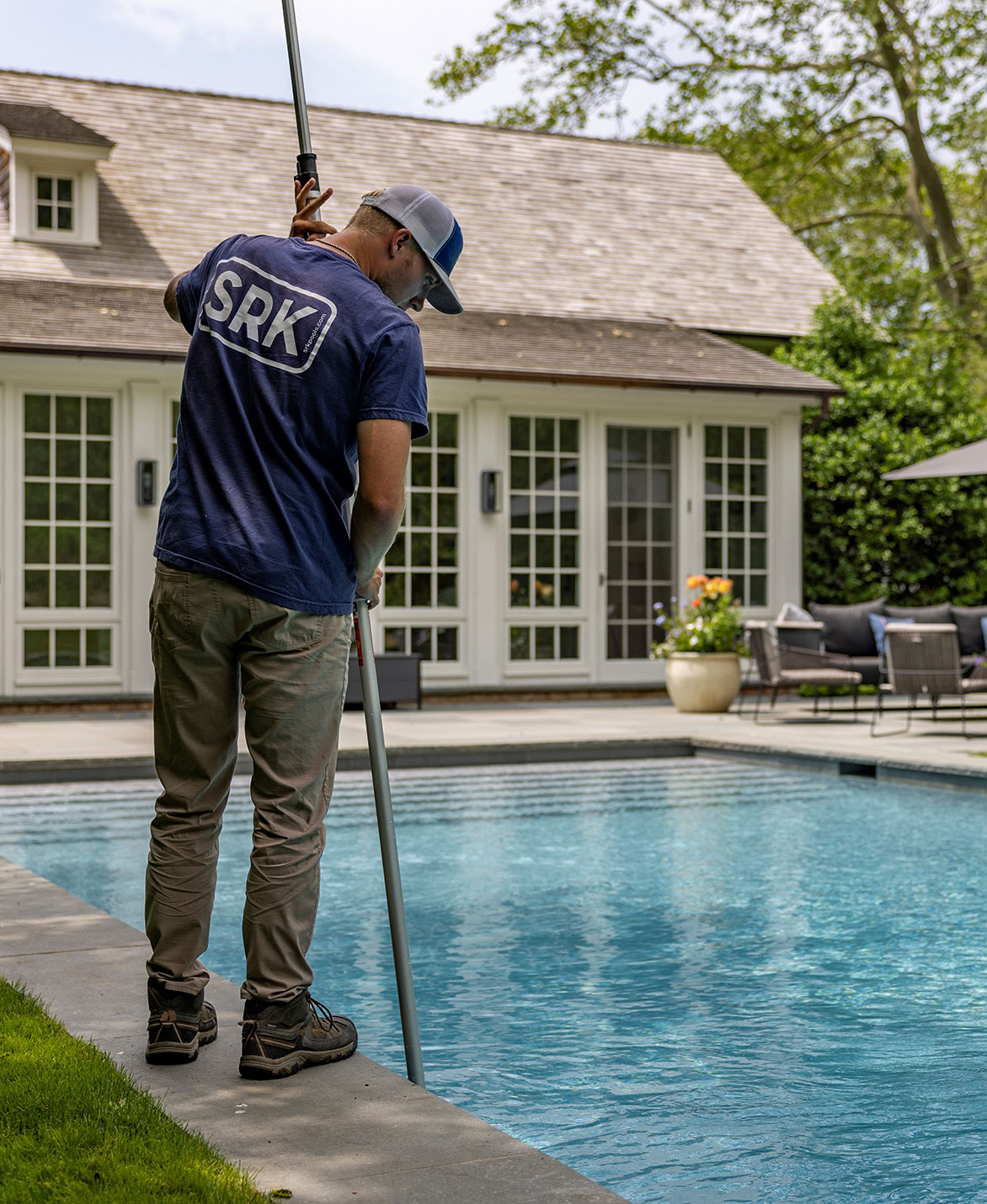 Pool + Spa Services
SRK Pool Services is a family-owned and operated business since 1986, we pride ourselves on providing exceptional service to our clients. We specialize in water chemistry and have a team of experts who know how to keep your pool clean and safe for swimming.
One of the benefits of working with SRK is our exclusive service area within 5 miles of our office. This ensures that we can respond to your needs quickly, which is especially important in the case of emergencies.
To ensure that your pool stays clean and safe for swimming throughout the summer, we offer proactive visits twice a week. This means that you can enjoy your pool anytime without worrying about any unexpected issues causing weekend downtime.
Our in-house repair team is available year-round to quickly fix any issues with your pool equipment or structure. You won't have to wait for outside contractors to schedule a visit, which can be frustrating and time-consuming.
Our fully staffed office is always available to answer any questions you may have. We are committed to providing excellent customer service and ensuring your satisfaction. You can trust our team to be reliable and responsive to your needs.
At SRK, our team of experts in water chemistry, exclusive service area, proactive visits, in-house repair team, and fully staffed office work together to provide unparalleled service experience. Contact us today to schedule your first appointment and experience the difference for yourself!